Is Dental Insurance Cost Effective?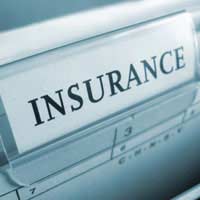 Insurance may be an answer to the high cost of dental treatments, but is dental insurance actually cost effective? According to insurers around one in five adults avoid visiting the dentists due to the prohibitive costs of private dental treatments. There are a few different options when it comes to dental plans, but getting value for money may come down to how well you care for your teeth.
NHS and Private Dentists
Changes made by the government standardising dental costs by NHS dentists is one of the reasons that thousands of dentists have left the NHS. There is now a real shortage of NHS dentists and it is very hard to find one who will take on new patients. The only alternative to this is to go to a private dentist, and for many, private dental treatments are prohibitively high. Dental cover is a way to offset some of the costs of dental treatments and make private dentists affordable to all.
What Are Dental Plans?
Patients that regularly attend private dentists will know just how high the prices can be. Without the standardised NHS pricing, private patients can face hefty private dentistry bills. By taking out some form of dental cover these costs can be reduced significantly depending on the amount of dental work that is required. There are different forms of dental cover and the main dental plans will include:
Dental Cash Plans
These are regarded as the cheapest form of dental plans. The insurance will pay back an amount of money to both private and NHS treatments, and the plan premiums can be as low as £2 per week. However with cash plans there is usually a limit to how much will be paid out each year. This limit will be dependant on how much the patient pays into the dental plan.
Capitalisation Plans
Capitalisation cover requires patients to be assessed by a dentist in order to set the level of premiums to be paid by patients. This assessment is needed before the plan can be taken out. The better the health of your teeth the lower the premiums should be. Your dental care will be paid for the year but you will pay the same amount of premium regardless of the number of dental treatments.
General Dental Insurance Cover
Dental insurance may be the best option for those who simply attend the dentist for bi-annual check-ups. This type of insurance is usually charged at a flat rate and no assessments are needed. The amount of premium paid will be dependant on the level of cover chosen. Basic levels will cover check-ups and emergencies. Disadvantages will include limiting the amount of claims that can be made per year, and a set percentage of the claim may only be paid out. If major dental work is suddenly needed there may not be enough cover with general dental insurance.
Do You Actually Need Dental Insurance?
If you only go to the dentist twice a year for check-ups and never require major dental treatments then insurance may not be needed. However emergencies do occur and by taking out some form of low cost dental plan you will have peace of mind. The amount of premium you are quoted and the good health of your teeth should reflect the need or lack of need of a dental plan. Discussing the insurance options with you dentist on your next visit will be a good way to gauge whether or not you actually need dental insurance.
Where to Find Insurers
It is very easy to find insurers that offer dental plans. A quick Internet search will bring up a list of medical and dental insurers. If you work for a large company you should enquire as to whether they actually offer low cost medical and dental plans, as many do. You can actually now find low cost dental plans from the major supermarkets; simply pick up a leaflet next time you are out shopping. Price comparison is always the best option so don't forget to shop around and obtain quotes in order to find the right dental cover to suit your needs.
A good dental plan that is tailored to your own requirements should be able to bring down the cost of annual dental charges. If you have considered your various dental cover options and compared quotes then you should be able to find an affordable plan. Remember, the healthier your teeth are, the less you should need to pay out to either a dentist or an insurer.
You might also like...