What Do Oral and Maxillofacial Surgeons Do?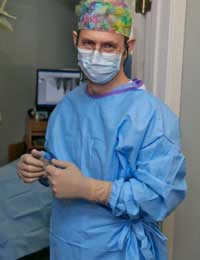 Often seen as the bridge between dentistry and medicine, oral and maxillofacial surgeons are specialist surgeons who treat disorders of the jaws, mouth and face. The dual degrees in dentistry and medicine mean that surgeons in this field can treat a variety of problems, from an impacted tooth to oral cancer.
Oral and maxillofacial surgeons undergo a large amount of intensive training before they can qualify. Most countries around the world will require a dual degree in both dentistry and medicine. Most surgeons will have a degree in dentistry first before training in medicine, but it is not uncommon for the reverse to apply. Due to the nature of the work, oral and maxillofacial surgeons work alongside a wide variety of specialists in other fields such as plastic surgeons, orthodontists, radiologists and neurosurgeons.
Oral and Maxillofacial Treatments
The treatments provided by the surgeons are diverse and cross over from dental to medical surgery. A large amount of the work involves treating people who have undergone severe trauma to the facial area such as broken facial bones. The surgeons can also provide treatments for natural irregularities such as cleft palates and hare lips. Oral and maxillofacial surgeons will also treat Cancer of the face and mouth by removing cysts and tumours.
Other more common conditions treated by the surgeons include treating oral infections of the teeth and gums, and treating any other diseases of the mouth. Surgeons will also treat impacted teeth, which are teeth that erupt either sideways or downwards. Surgeons will also perform corrective procedures on patients who have problems with their jaw joints that are either causing long term pain or may be making a clicking sound.
Restoration of Teeth
Oral and maxillofacial surgeons will also conduct a large amount of reconstructive surgery to teeth. One of largest growing treatments in this area is dental implants. Dental implants are replacement teeth that are fused with the jawbone and cannot be removed. Many people are opting for this type of surgery as the implants are indistinguishable from real teeth. Although the procedure is expensive, the implants are vastly superior to traditional dentures and are very popular with people who have lost one or more teeth.
Plastic Surgery
Due to the dual degree of medicine and dentistry, many oral and maxillofacial surgeons will perform plastic surgery procedures. The surgery can be of a reconstructive nature for people who have suffered facial trauma in car accidents or through physical violence, but it can also be purely aesthetic, intended to enhance a person's appearance. Cosmetic procedures will include nose surgery, facelifts, Botox injections, eyelid surgery, and laser surgery to facial blemishes and abrasions.
Cancer of the Head and Neck
It is not uncommon for oral and maxillofacial surgeons to perform surgery on patients who have cancer of the head and neck. Some surgeons may specialise in this field and will be trained to remove tumours and cysts and then perform restorative surgery after the operation.
Sleep Apnoea
A huge problem for many people, sleep apnoea can be treated by oral and maxillofacial surgeons. Sleep apnoea is an irregularity in breathing when asleep and can lead to a number of other health complaints including heart and lung illnesses. Sleep apnoea is commonly confused with snoring but although snoring may be a symptom of apnoea they are not the same thing. There are different levels in the symptoms of sleep apnoea and the surgery involved will depend on the severity of the condition.
The first point of call if you have a problem or condition with the face, jaws or mouth will usually be either a dentist or a doctor. The dentist or doctor will assess the condition and then may refer you to the oral and maxillofacial surgeon who will usually be located in a hospital. The technological advances in this field of dentistry and medicine means that what was once thought of as irreparable damage can now be easily treated by the oral and maxillofacial surgeons.
You might also like...
Ok quick run down. Pain in gum. Bottom r h molar removed no 46Very long roots. Difficult extraction. Agony. Dry socket. Antibiotics. Still in pain. Decide it's the next tooth no 47 Private root canal done as NHS dentist informed me I have very long roots and he cannot do it. NHS waiting list is long and I'm in agony. Failed Root canal done again. Still in agony. More antibiotics. Tooth removed. Dry socket no.2. Agony. More antibiotics. Pain eases after a few weeks. Gum heals over. Developed a moveable lump low down inner gum where the 2 teeth were removed.Bony spur starts growing through the gum. Sent to consultant. Lovely lady -she didn't make eye contact - she glanced at my X-ray -appt on NHS not even 2 minutes. -sent on my way. Appt to have it shaved down. Went to hospital - shaved it down - face swelled up like desperate Dan. A couple of months pass. Still in intermittent pain very low down inner gum. Dentist says there is nothing wrong. Nothing showing on X Ray. Off I go to private maxo facial expert private - does pano X Ray -tells me nothing wrong. I'm convinced I have bone infection. He says tmj. Do exercises he says. Pay the man. Pain does ease. Fast forward 3 years - constant ear infections - this time though - agony in my jaw bone - tender to touch - pain again deep down in gum - dentist takes X-ray -says all fine -tells me he is referring me for trigeminal neuralgia. Went to doc -asked for antibiotics as ear pain -given 500 mg amoxicillin - gland slightly swollen under jaw - face tender and mild swelling - got rigors - living on ibuprofen - and this is me now. Truth is I believe I have a bacterial infection. I'm lost now - don't know where to turn - can't stop shaking. Is it true that a bone infection will not always show up on an X-ray unless it's a 3D MRI. So this is my sos.
gummy bear
- 9-Mar-17 @ 6:40 AM