How to Get Started in a Dentistry Career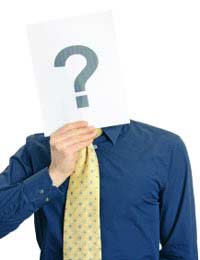 If you have ever thought about a career that is in high demand for practitioners and lets you make an enormous difference in the health and appearance of people in Britain, then you should seriously consider a career in dentistry.
What Does a Dentist Do?
Dentists are concerned with the health, functioning and cosmetic aspects of the mouth and related facial structures. They work to treat and prevent disease and help improve self-confidence in people by giving them a brighter, healthier smile.
So, it goes without saying that you need to enjoy the idea of working with people and dealing with some challenging oral problems to do well as a dentist. Better still, there is a shortage of qualified dentists in the United Kingdom (UK), which makes a dentistry career a particularly attractive one right now and likely in the future as well.
Studying for a Dentistry Career
Typically, an undergraduate dental training course will last for around five years. You will study a huge range of biological sciences as well as some of the behavioural sciences. There are also some accelerated four year courses but these are very intensive and challenging, so require a lot of careful consideration before application.
Specialising in a Dentistry Career
There are also postgraduate routes for specialising after you have completed general dentistry education. Here, you can take specialised training in areas such as cosmetic dentistry or paediatric dentistry.
Cosmetic dentistry is set to grow significantly over the next decade as well. Despite poor growth in many industries around the world due to recessions and other economic woes, cosmetic dentistry remains in demand, particularly in Britain.
Continuing Education for Dentists
As a dentist, you will also need to stay abreast of all the newest developments and treatments in the dentistry field, which means continuing education is important. As a dentist, you can expect to attend seminars and other courses throughout your dentistry career to ensure you stay up-to-date on all the newest research in the field.
What Earnings Can I Expect?
As a dentist working for the NHS, expect to make £37,344 to £79,875. Consultants, however, can earn £74,504 to £176,242, so there is clearly a great deal of scope to make an excellent salary that increases as you become more skilled and experienced as a dentist.
Taking the First Step
If you are seriously contemplating a dentistry career, then speaking to an academic adviser is a good way to start. It's a big commitment in terms of education, time and money, so you want to be sure it's the right career path for you.
Think About Your Future Career
Earnings and job prospects are excellent right now and it's a great time to think about this kind of a career. You can also talk to someone already working as a dentist to find out more about what a day in the life of a dentist is like. Perhaps see if you can job shadow for a day as well, which will truly give you a sense of what you can expect.
You might also like...