Your Diet and Dental Problems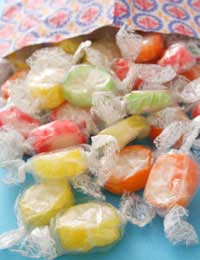 Eating the right food is vital in order to achieve good overall health. But there are many people who are not aware that their diet and their dental problems can be linked.
Food and Dental Problems
The food we eat and the liquids we drink do have a direct link on the health of our teeth. As soon as food or drink is consumed the teeth and gums are instantly attacked by acids. Sugary snacks are of course one of the worst foods that can cause dental decay. The sugar will react strongly with bacteria found in plaque and stick to the teeth. Acid attacks can last for up to an hour after eating, which is why dentists always recommend brushing after meals
Foods and Dental Erosion
There is a wide variety of food and drink that will cause major erosion to the teeth. Acid in food causes decay, and some types of food or drink that we perceive to be healthy actually contains enough acid to cause tooth erosion. Fruits such as bananas, grapefruits, blueberries and cranberries are all acidic fruits. They may sound healthy and be a good source of vitamins but they do have a high acid content. Also remember that because food packaging states there is "no added sugar" it does not mean that there will not be sugar already contained in the food.
Fruit Based Diets
You may think that eating only raw fruit would be a very healthy diet but in fact eating only raw fruit can cause dental problems. There have actually been cases where raw fruit only diets can cause teeth to become loose or to fall out. The reason why these problems occur is that raw fruit alone will not provide the body with enough calcium and magnesium. The body needs a proper balance of minerals in order to maintain healthy teeth and bones. Teeth will become loose and can actually fall out if the proper balance is not maintained.
Salt High Diets
A diet that is high in salt could also cause dental problems. Salt will help the body to eliminate potassium and calcium; again, two much needed minerals. If you have a diet that includes foods such as sea vegetables, which are high in sodium, then you could be losing calcium. Land vegetables are a much better option than sea vegetables when it comes to reducing salt into the diet.
Starchy Foods
If you are a lover of foods that are high in starch then you could be in line for dental problems. Bread, crisps and pasta are just a few of the foods that are high inCarbohydrates; in other words, sugar. These foods stick to teeth, and bacteria can have more than enough time to take hold and start the decaying process. However, starchy food can be high in nutrients, which is essential for healthy gums.
It is important to make sure that this type of food does not sit on the teeth and gums for longer than is necessary. You should always eat starchy foods with other types of food, and drink liquids in order to stop the food sticking to the teeth.
Food and Bad Breath
Perhaps one of the most embarrassing yet common oral problems is bad breath. Bad breath commonly occurs when food gets stuck between the teeth and begins to erode. Once the erosion begins bacteria will work its way in and cause major problems that only a dentist can fix. Bad breath can be easily eradicated with a twice a day brushing and flossing routine. Using a mouthwash will only mask the problem and will not get rid of the plaque.
It is vital to maintain a well balanced diet in order to avoid dental problems. Cutting down on sugary and starchy foods, and foods that are highly acidic should help cut down on dental problems. However, simply sticking to healthy foods alone will not keep teeth and gums healthy. Following a good dental routine every day will help to minimise any dental problems that may occur from the type of food you consume.
You might also like...