Holistic Dental Techniques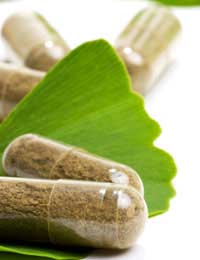 Holistic dental techniques encapsulate both traditional dental treatments and what are known as alternative techniques. One of the major benefits to holistic dentistry is the use of biocompatible dental materials that reduce toxicity in the body.
What is Holistic Dentistry?
To some, holistic dentistry will sound new age and strange; why change dental techniques now? However, holistic dentistry is aimed at focusing on the patient's wellbeing and care. Holistic dental treatments do not differ hugely from traditional treatments but will focus on using dental materials that will not introduce toxins into the body. Holistic dentists will also be able to educate patients on ways to maintain a diet that will reduce toxicity in the body.
Metal Free Fillings
Biocompatible dental materials are one of the major focuses in holistic dentistry. Basically this means not using amalgam fillings or other metals that can harm the body when providing dental treatments . The mercury in fillings can be toxic and can introduce poisons into the bloodstream that the body cannot eliminate on its own. Holistic dental techniques will include the removal of all amalgam and replacing it with materials that the body is more compatible with.
Mercury Detoxification
Holistic dental techniques will also focus on ridding the body of mercury. This is usually done with a detoxification process designed to cleanse the body of all metal substances. There are a number of ways this can be done including supplements that the patient will take with food or drink over a set period of time. Holistic dentists will know the best techniques to use to eliminate toxins from the body including special diets, and advising on which foods and toothpastes to avoid.
Dental Support
There are a number of other ways that a holistic dentist can offer support and advice. Holistic dentists are well trained in the use of natural alternative dental treatments. They will be able to provide homeopathic remedies such as gels and pellets that will calm nervous patients. They will also have natural remedies that can kill pain before, during and after treatments without applying chemicals that are normally associated with traditional dental treatments.
Dental Education
Holistic dentistry also focuses on educating patients on the best and safest ways to keep teeth, gums and the body healthy. This will include diets designed to reduce toxicity. They will be able to educate patients on the harmful chemicals that are present in certain toothpastes and mouthwashes. Reducing toxins into the body is one of the major benefits when attending a holistic dentist. Following their advice should help patients towards a better standard of health and a better understanding of harmful toxins contained in certain foods.
Holistic Dentistry Prices
Holistic dental treatments are usually only available in private practices that incorporate this type of dentistry. This means you will have to pay for the treatments. Treatment prices can vary and it is in the best interests of the patient to shop around. Routine examinations can range from £20 to £40, and mercury free fillings will range in price from £45 to £125 depending on the filling size. Teeth whitening procedures can actually range from £200 to £800. Holistic dental treatments are also available in some NHS practices.
Holistic Dentistry Advice
If you are considering holistic dental treatments but would like more advice then you should contact the British Homeopathic Dental Association (BHDA). They will be able to give advice on a wide range of treatments available. They can also provide a list of certified holistic dentists that operate both private and NHS practices.
Holistic dentistry has been around for many years but has recently been gaining popularity due to the increased information on mercury toxicity. If you are considering this type of dentist then shopping around will be beneficial. Recommendations from others who have used holistic dentists will be helpful when it comes to finding the right dentist.
You might also like...
I don't like fixadent or polygrip as not very good at holding denture. wondered if there were other products maybe natural or alternative. info sought and thanks
CAROL
- 10-Jun-14 @ 11:07 PM
This is so welcome. I only wish there was a dentist in my area who recognised the dangers of toxic metals in the mouth.
Nicky
- 13-Aug-13 @ 5:35 PM