Dental Holidays: Travelling Abroad for Dental Work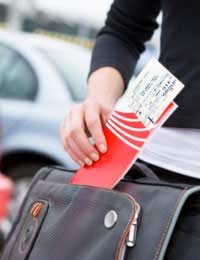 As the costs of dental work become increasingly difficult for many Britons to manage, a number of people are joining the trend of obtaining dental work abroad. But how safe and effective is dentistry in countries around Europe? Most importantly, is it worth it?
Before you book that dental holiday abroad, make sure you find out what can go wrong and how you can prevent problems. Also, it's wise to check out local options first before going elsewhere.
Benefits of Dental Work Abroad
The key benefit to dental work abroad is that assuming it is done correctly, you can save yourself thousands of pounds. At the same time, you can enjoy a relaxing holiday in the sun. With dental work becoming more expensive and people realising the benefits of an attractive, healthy smile, the demand for affordable dental care is enormous.
Avoiding Waiting Lists
Waiting lists locally in Britain can also mean that another benefit of going abroad is that you may not have to wait a long time to obtain treatment. You can have the work done much faster and get back to work sooner rather than waiting and dealing with dentistry problems while you are moved up a list.
What Can Go Wrong?
If the dentist is not reputable, experienced and appropriately qualified, you run the danger of a poorly done procedure and infection or disfigurement. Also, qualifications and registration vary from one country to another, which means that the standards used to ensure a dentist is qualified to practice may not be as stringent as those in the UK.
Returning for More Dentistry Work
Another problem you may encounter is that if you do choose to experience a dental holiday for dental work abroad, you may initially be happy with the work but find that it doesn't last. Then, you have the challenge and costs of travelling back to the country where you had the work done. So even when a dentistry practice offers a 'guarantee', you still would have to contend with travel and accommodation costs to fix the mistake.
Making the Right Choice
As with any dentist, it's ideal to make a decision based on a number of factual aspects. Find out what others have to say about their experience with the dentist. Speak to any friends or family members who may already have done a dental holiday abroad.
Consider Local Financing
You should also consider local options that offer financing if you do prefer to stay in Britain for your dental treatment. This can be a viable option for people who want to remain local but feel their dental treatment costs are simply out of reach.
Overall, it is probably wise to look at all of the local avenues available first and then consider a dental holiday abroad if a local treatment isn't possible for you. Even then, approach the treatment with caution and care. Hopefully, you can make an informed decision that gives you the healthy, attractive smile you want, whether it's in Britain or on holiday abroad.
You might also like...