The Mercury Detox Procedure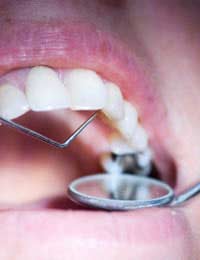 The mercury detox procedure is designed to remove the harmful toxins caused by dental fillings. As these fillings corrode they can prove to be a health risk and the body has no way of removing these chemicals once they are released.
Symptoms of Mercury Poisoning
The debate over the health problems associated with mercury poisoning has been a long running one. Mercury poisoning can have a direct effect on the body's immune system and can leave the sufferer open to a wide number of health problems. Once the immune system is weakened the body will be susceptible to infection and diseases. It is also thought that mercury poisoning can add to any present health problems that a person suffers from. Symptoms can also include:
Fatigue
Muscle pain
Depression
Diarrhoea
Problems with the nervous system
Skin rashes
A metallic taste occurring in the mouth
Headaches
How Does Mercury Poisoning Occur?This type of poisoning can occur when molecules and vapours are released from fillings and amalgams. When a person chews food, drinks liquids or even breathes the mercury is released. The lungs then absorb the mercury and it can also be absorbed into the body's digestive system and the bloodstream. Mercury can also be released through corrosion when fillings break down into the gums, saliva and the bloodstream.
Detoxification and Teeth
There is of course the option to have all fillings removed and replaced with non metal fillings. This is not as easy as it sounds. Metal fillings do need to be removed safely. Major drilling when removing metal fillings can lead to a massive exposure to mercury vapours. Mercury vapours are poisonous and this massive exposure can be huge risk to present health problems. Dentists will use tools such as rubber dams and respirators to reduce the exposure to the vapours.
Mercury Detox Programmes
Ridding the body of the harmful mercury toxins is also not as easy as it sounds. The person considering a mercury detox will have to be thoroughly evaluated to find if they are susceptible to mercury poisoning and the level of poisoning. A number of dentists think that anyone who has metal fillings will have been exposed to mercury poisoning. The evaluation process will include urine testing and fecal metal testing as well as other more common tests.
What is Mercury Detoxification?
There are a number of metal detoxification procedures available on the market. A number of these detox programmes can take the form of supplements that are added to food or to drinks. Many of these metal detox supplements are made from natural ingredients that are proven to cleanse the body. These supplements will usually come with certain diet plan and last for a set period.
Take Dental Advice
Not all dentists agree with the problems associated with mercury and fillings. Some think that the poisoning is not large enough to actually make any physical difference to a person. However, there is a growing mercury free community that do believe that the effects of mercury from fillings are a very serious problem. Dental advice should always be taken before any detoxification programme commences. There should not be any side effects from a detox programme especially if the detox happens gradually over a period of time.
Removing metal based fillings and starting a detoxification process may be the best way to rid the body of harmful metals. There are plenty of dentists available who now provide metal free fillings. Dentists should also be able to advise on the best detoxification programme tailored to your own needs. Do not simply rush out and buy an off the shelf detox programme until you have spoken to your dentist on the benefits of a safe detoxification programme.
You might also like...