Dental Probiotics and Gum Health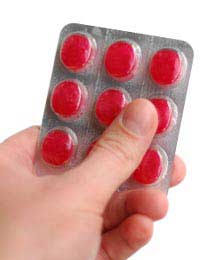 Most people have probably heard about probiotics for gut health. They may even have heard about the use of probiotics for other health conditions and diseases as researchers find new benefits from probiotics. In the last decade, research has been rampant in this area of health and nutrition. Even foods are becoming functional ones now to enhance health through probiotics.
It is no surprise then that there is now a lozenge that uses probiotics to enhance oral health. The lozenge is purported to help balance oral health to give the patient healthier teeth and gums within approximately one month's time.
Reducing Bacteria Levels in the Mouth
The main mechanism by which the lozenge is thought to work is by reducing bacteria levels in the mouth. They help to control the harmful bacteria while boosting the levels of beneficial, symbiotic bacteria in the mouth. The aim is to strengthen the mouth's defences against bacteria and related offenders.
Clinical studies that investigate the effect of probiotic lozenges on gum and oral health have come under criticism for their design. Researchers involved in the study, however, explain that the results suggest probiotic lozenges can reduce plaque in the mouth. In turn, reduce plaque can translate to healthier teeth, gums and an overall improved oral health. As an added benefit, the lozenges are infused with mint to help combat bad breath.
Issues in Probiotics for Gum and Mouth Health
The lozenges are meant to be taken once each day and should be used on a daily basis to help oral health. One concern is that people may use these lozenges as a substitute for daily brushing and flossing. Rather than spend the time brushing, a person might feel they can simply suck on a lozenge.
Since these lozenges are meant to leave the mouth feeling fresh and cleaner, this could be mistaken for a plaque-free mouth, which is not the case. Those who use these lozenges should only do so as an addition to an already consistent, healthy programme of oral hygiene that includes brushing, flossing and regular dental visits.
Benefits of Probiotics in Other Dental Products and Supplements
Lozenges are only one of the newer options for using probiotics to improve dental health. There is also some research to suggest that probiotics in foods and beverages can indirectly benefit dental health as well. One study found that children who drank probiotic milk had a reduced incidence of dental decay.
Probiotic foods have also shown promise in helping people with periodontal disease, when tissues that support teeth become inflamed. Another benefit thought to stem from probiotics is to help prevent and treat halitosis – or bad breath. Probiotics may help to reduce the levels of odour-causing bacteria in the mouth.
Better Gum and Oral Health
The use of probiotics to promote better gum and oral health is still a relatively new area of research. As we find more benefits, it is likely that consumers will see an increase in functional products that provide an easy way to boost probiotic consumption. The key is to use these products as part of a healthy programme of oral hygiene.
You might also like...