What Can Go Wrong With Tooth Whitening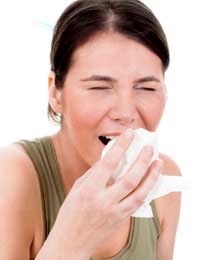 A brighter, whiter smile is something most of us want, especially when it comes to making the right first impression. For most of us, that gleaming smile is accomplished through tooth whitening.
Start With A Healthy Oral Hygiene Programme
While good oral hygiene that includes regular brushing, flossing and visits for professional cleanings is important to keep teeth cleaner and whiter, it's not usually enough for many of us. Daily assaults from red wine, tea, coffee and a number of other beverages and foods can leave our teeth stained and unattractive.
These kinds of stains aren't always easy to remove by brushing alone, which leads people to choose tooth whitening. Those who are smokers will struggle even more to remove stains by brushing alone.
Risks of Tooth Whitening
Unfortunately, it's not so simple to just get professional or at-home tooth whitening done and be problem-free. There are things that can go wrong and you need to do your research before choosing tooth whitening for a brighter smile. As tooth whitening continues to become more popular, the drive for new products can mean that we don't find out about all the risks right away either.
Choosing the Best System
There are many kinds of tooth whitening procedures that can be used at the dentist or in the privacy of your own home. First and foremost, if you do choose professional whitening, make sure you go with a qualified dentist. Today, some of the people offering whitening are merely technicians and do not have the specialised training to understand dentistry or deal with some of the problems that can arise.
Gum and Tooth Sensitivity
One of the shared problems no matter what system you choose – at-home or in-office – is that gums can become extremely sensitive from the chemicals that are used in tooth whitening products. If you tend to naturally have sensitive teeth already, you should be particularly cautious about the products you use to whiten your teeth. For this reason, a professional whitening procedure performed under a qualified dentist may be the best choice for you.
Those who have healthy teeth and don't tend to experience tooth sensitivity to hot and cold drinks may fare well with an at-home kit. These are typically much cheaper than dentist whitening procedures, so they are often favoured for this reason. You can also use a toothpaste that is specially formulated for sensitive teeth; it can be helpful while you undergo whitening and if you don't already have sensitive teeth, it can help to prevent future issues from the whitening kit.
Some of the whitening kits used at home can also harm tooth enamel, so it is important to use one that is approved by your dentist and ideally carries a seal of approval from your national dental organisation.
Burns to Gums
While uncommon, there is the potential for gum damage from both at-home or in-office whitening procedures. The newer laser whitening has also resulted in reports of gum problems. This, however, can be minimised by choosing a dentist who has significant experience in the field of cosmetic dentistry.
Whitening Restorative Substances
If you have fillings, you should know that tooth whitening typically won't whiten these substances. Talk to your dentist about your best options for whitening if you have porcelain or other materials used for fillings or any other kind of restorative work in your mouth.
Making the Right Choice
Approach tooth whiteners with care and caution along with advice from a qualified dentist. This way, you can find the right one for you while minimising risks and getting the beautiful white teeth that give the first impression you want.
You might also like...